Silas and Emma have settled into a quiet retirement in High Point, West Virginia. There's nothing so peaceful as a September sunset painting the pines that edge their field. From this magic twilight emerges the Yellow Carousel, as if planted and grown just for Silas. Why shouldn't he climb its sunflower petals and mount its undulating deer?
Join Silas's and Emma's encounter in my new short story "The Yellow Carousel," out now in CHM Magazine #35.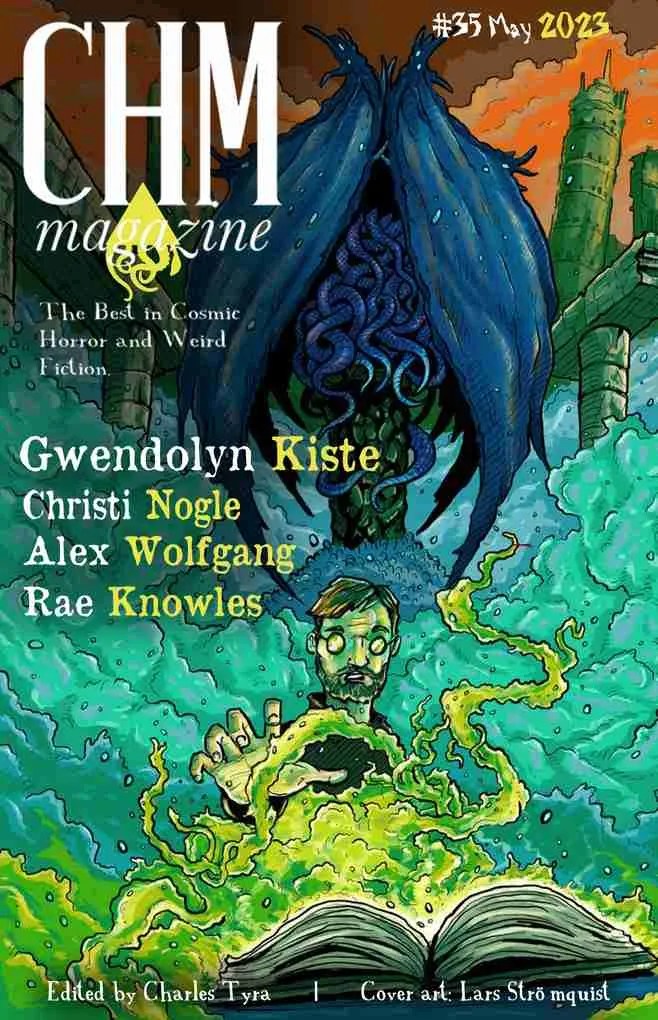 I'm honored to appear in CHM Magazine's strange pages alongside exceptional writers and friends like Gwendolyn Kiste, Christi Nogle, and others. Thanks to Charles Tyra for seeing the carousel's beauty and including it in such a great issue. Props to Lars Strömquist for that mad cover art.
CHM Magazine (aka Cosmic Horror Monthly) is one of the best magazines for weird horror currently in print, having recently published fiction from authors like Matthew M. Bartlett, Hailey Piper, and Ramsey Campbell.
Subscribe today to their print or digital editions and never miss an issue, or try CHM for free.