a supernatural horror novel by Timothy G. Huguenin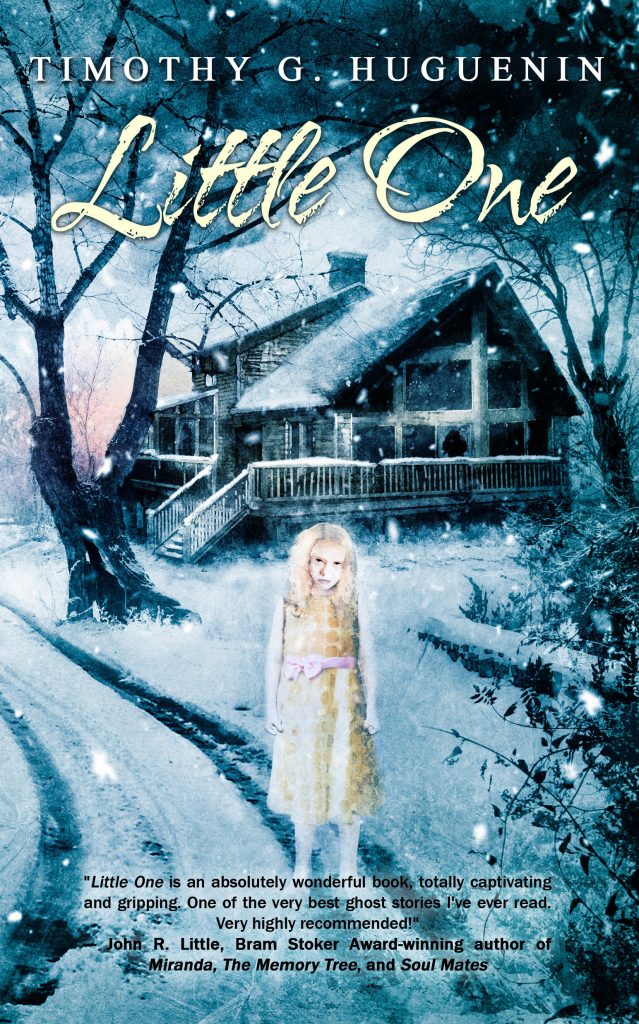 Death is cold.
Kelsea Stone can't remember her childhood, and frankly, she doesn't really care. She's doing fine on her own in L.A. without any family to tie her down. But when she finds out her estranged birth parents have died and left her their house in Canaan Valley, West Virginia, she discovers more than just an inheritance waiting for her in the mountains. An angry presence lingers there, and it won't rest until it has had its revenge.
Sign up below for a FREE preview!
"The heart-racing mystery will keep readers wondering who to trust and how the story will end."
— Publishers Weekly
"Little One is a charmingly quiet tale of the supernatural in which the human heart prevails over darkness, human beings matter when other things cannot, and we truly care about the protagonist. Huguenin is a writer to watch."
— Bruce McAllister, author of Dream Baby and The Village Sang to the Sea
"Throw a broken woman into a haunted house full of secrets and you'll have Timothy G. Huguenin's Little One. This dark little tale has sorrow, romance, and much more."
— Mercedes M. Yardley, Bram Stoker Award-winning author of Nameless
"Little One is an absolutely wonderful book, totally captivating and gripping. One of the very best ghost stories I've ever read. Very highly recommended!"
— John R. Little, Bram Stoker Award-winning author of Miranda, The Memory Tree, and Soul Mates
"Once everything is revealed at the end of a pulse-pounding downhill run, you will be blown away… It will chill your bones and warm your heart!"
— The Horror Review
"Little One is a frostbitten chiller that takes the traditional haunted house tale into fresh and intriguing territory. Bundle up and dig in!"
— Mark Carver, author of Nikolai the Penitent and Beast
For updates on my writing and new releases, sign up for my mailing list.