Coming in October from Shortwave Publishing, Deathrealm: Spirits is a new horror anthology edited by Stephen Mark Rainey, who in the 80s and 90s brought horror fans the legendary Deathrealm magazine.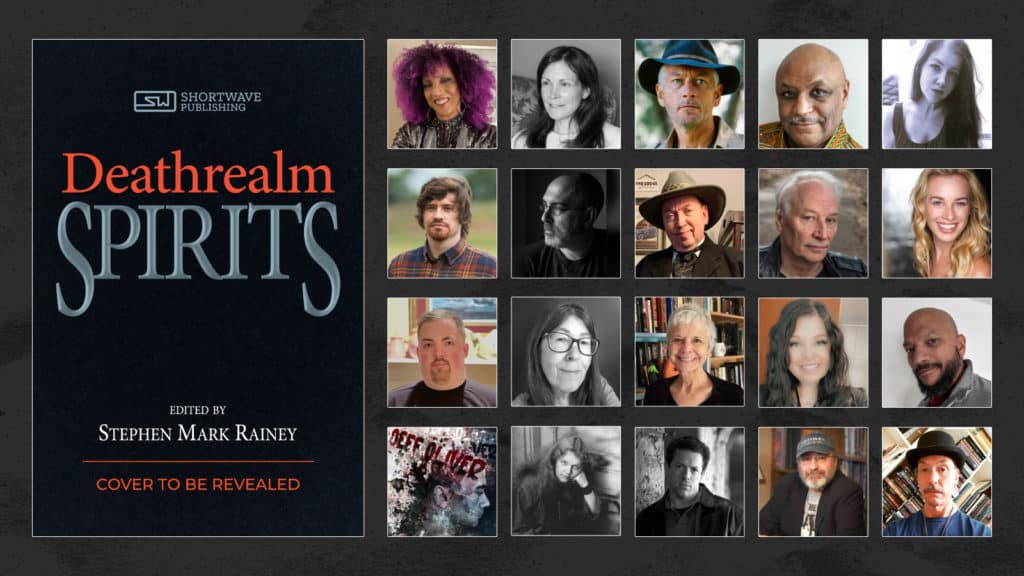 I'm excited for my story "To Fear and To Rage" to be included in this anthology among these genre legends and rising stars. Seriously—Joe Lansdale, Elizabeth Massie, Richard Thomas… See the full TOC announcement over at Shortwave's website.
Reserve your copy today by preordering the paperback directly from the publisher or preorder the Kindle ebook from Amazon.