Happy New Year 2023
Every New Year's Dayish I review the previous year and make new goals. Last year I posted a stock photo of a silly sheep, as well. No ewe this year.
2022 review
2022 had a lot going on. Job changes, moving, first-time homeownership—all this, to say nothing of writing-related goals. But we're here to say something of the writing-related goals. So let's get to it. What were my 2022 goals?
Finish Gobbler of Fire —Yes, though not nearly as early as I planned.

Write another adult novel —Not even close.

Write another short story or two — Yes, and it is… interesting.
Speaking of a lot going on—I got an agent!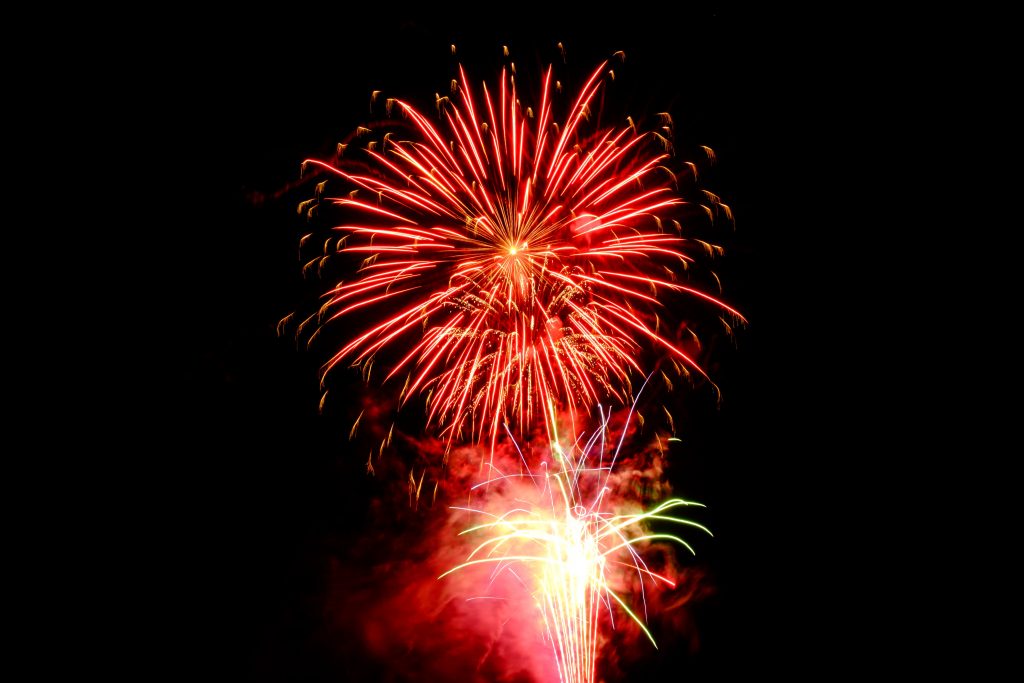 Near the end of January 2022, I received and accepted an offer of representation from Nikki Terpilowski of Holloway Literary. I'm so happy to have Nikki on my side. Soon after that, I received her helpful editorial notes on Garth on the Hearth, and I put Gobbler of Fire on hold and spent some time improving GotH.
By the time I finished the edits on Garth, Emily and I were getting ready to move. In a rather short time span that winter, Emily got a great new job offer, and we made plans to buy a house in Elkins, WV, where we had made a lot of friends and had been wanting to live for quite a while. We closed on the house in May last year. So pretty much between February and June, I was not really doing much on Gobbler of Fire, and it was hard for me to find my rhythm again. However, I did chip away at it, and in December finally had a draft I felt good about.
So no, I didn't quickly bang out another MG and then go directly on to write an adult book, like I had expected. I did, however, write a short story. What kind of short story? I'm not sure. It's definitely not supernatural or weird horror… though one might argue it shares some slasher genre elements. Thriller, then? It's not what any thriller fan would expect. It's based on true events, so… historical fiction? Well, again… sort of, but not like you'd expect.
In the early spring, I was puttering around in the garden, avoiding working on Gobbler, when I got to thinking about a chicken I had several years ago. A storm had blown in one summer evening, and I shut all the chickens in earlier than usual, and I didn't bother counting them before locking up. It turns out that one of them, Emily (named after the Brontë sister who wrote Wuthering Heights), never made it to the coop. The next afternoon, someone found a single chicken foot (identified as Emily's by her colored leg band), along with a few black feathers, in the pig pen.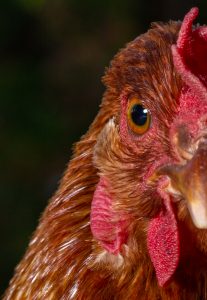 And for some reason I'll never quite understand, as I pulled weeds from the garden on that wet spring afternoon, I decided to write a story about this, told from a chicken's stream-of-consciousness. So now I have this 2,200 word thing on my hands called "Onka Always Eat," and who knows what I'm going to be able to do with it. But hey, I said I wanted to write a short story last year, so… It counts!
Last summer was my very first time as a NeCon camper! What a great event. Everybody there is super cool and talented and there's a very inclusive atmosphere there. I'll certainly be going back, though not next year. NeCon is probably one of the best values when it comes to author conferences, but I can't make it an every year thing, unfortunately. But I will be back. Thanks so much to everyone who made it a welcoming and fun experience.
Even though I didn't write a lot last year, when you really look at it, I'm pretty happy with what happened. An agent and a new house all within a few months. It hasn't even been a full year here in Elkins, but all that feels so long ago already. And now we've just celebrated our first Christmas and New Year in our first house.
Oh—almost forgot to review my 2022 publications! In August, my short story "What Grows Underneath Ends in Silence" appeared in Scare Street's Night Terrors Vol. 21.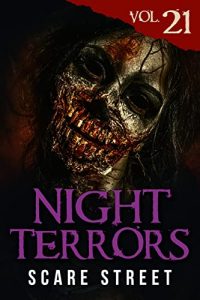 Not long after that, September saw "Animals," an older story of mine (originally published in 2017), become a podcast episode on Tales to Terrify. This was my third story produced for audio by them, and I couldn't be happier. Tales to Terrify always does great work.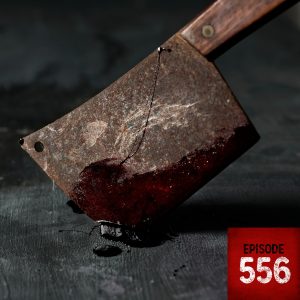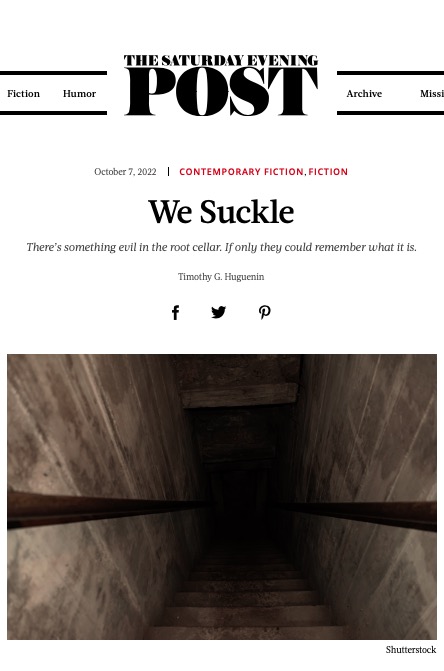 Last October, I also released a new edition of my weird horror novella, Unknowing, I Sink, since the first edition from Independent Legions Publishing went out of print. I'm now lucky enough to have four beautiful covers designed by the talented artist, Ben Baldwin.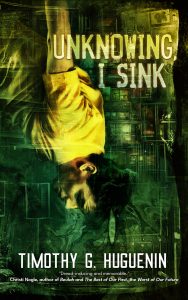 I even got a couple other short story acceptances last year, the details of which I'll divulge closer to their scheduled releases this year. And while I still haven't made it into any Best of anthologies, as 2022 was winding down, I found out that my story "AV_NEST.CASEFILE" had been on Ellen Datlow's long list for Best Horror of the Year Vol. 14, though it didn't make it to the final selections.
Hoo, boy. Told you 2022 was big.
2023 goals
Honestly, my by-the-word writing productivity has trended downward over the last few years. I'm not real happy with that, but I also see that I've accomplished a lot and hit some major milestones. I can't complain too much. Here's what I'm hoping to get done this year:
Write another short story. Maybe not so chickeny this time!

Write another adult novel. I've got one stewing up in there already.

Write another middle grade book? Hope so! But I might try to tackle the adult book first. I have some good ideas for both!

Go to StokerCon 2023! Oh yeah, forgot to tell you—StokerCon is back on this side of the US, and in Pittsburgh, which is about as close as it could get to me without being in WV itself. I'm so happy to go and reconnect with friends and colleagues. I don't go to events like this very often due to budget limitations, but being in PGH I knew I had to make it work this year.
Hey, that's it. I stayed up late last night, and I'm tired. Heck, I'm tired from all of last year. Maybe I can catch up on some sleep now. If there are any doctors reading this, can somebody let me know if it's okay to take a year-long nap?
#happynewyear #2023 #newyearresolutions #newyeargoals #amwritinggoals #amwriting #amwritinghorror #amwritingmg #horror #horrorwriters #saturdayeveningpost #thesaturdayeveningpost #satpo #talestoterrify #chicken