#AmWriting in Autumn
The leaves have been fantastic around here the last few weeks. We've had some beautiful blue-sky days lately, though they have been a bit warmer for my tastes. Even though I've been going through some really hard stuff lately, I'm doing my best to get out and enjoy the greatest season in West Virginia. I even got me a brand new set of overalls.
Autumn is probably my favorite time of year, especially here, though I do not think it would be so special if it were fall all year round (a guy's gotta ski sometime). The last two years, we've had some biblical-scale infestations of those pseudo-lady bugs. This year I have a plan to keep them out, and, so far, the lady bug problem has been subdued. Crossing fingers. Other than that, the only negative I can think of regarding Octobers is being reminded that there are still people in this world who think it's OK to say/write/think to one's self, "Happy Fall, Y'all!". (If you're that person, please note: it is never OK). Otherwise, it is pretty much the perfect month. Here are some pictures from my walk to my writing spot a couple days ago, though my old smart phone needs to be replaced. It is not capable of really capturing the brilliance and beauty. I wish I had some pictures from a bike ride I took up on Burner Mountain, but I suppose I'll have to be satisfied with memories, like a healthy human being.
#AmWriting Weird Fiction
I finished a very strange Augustus Valley novella recently. I started it in February, planning for it to be a 3k-5k word short story for Hinnom Magazine (before the editor there had some kind of personal emergency and kind of disappeared from the internet—come back, C.P.! We miss you. Seriously, hope you're OK).
At first, I had trouble with it, getting in words in fits and starts. Slowly, it grew—and kept growing (much like something in the story that… well, isn't generally supposed to). Next thing I knew, it was past 10k words, then 15k… and this September I buckled down and knocked out the last of it, coming out to around 21,300 words after some editing. I guess I might dare say the story is a touch Aickman-ey. I hesitate to make that comparison, because I would not presume to lift myself to his level. It's super weird, though.
I'm not great at pitches and summaries for even my more traditional stuff; I really don't know how to pitch this one. A kid goes to work cleaning a mansion for a very strange man, who tries to mentor him in his off-the-wall philosophies on science and religion. Then crazy stuff happens. You will be amazed! Disturbed! Confounded! Horrified! Anyone interested yet? I hope my trouble to summarize it in a compelling way does not mean that it is actually a dud. I was afraid it would be, after all the trouble I had finishing it, but when I went back over it, I found myself quite happy with it. Hopefully readers will also be pleased. I do not know when it will be available for you to read, but if you sign up for my emails, I will notify you as soon as possible.
#AmWriting Bigfoot
After that, I got back to work on the Bigfoot novel at last. Once again, I find it unlikely that I will finish it this year. However, I'm actually starting to make some progress on it, which I could not say until this season. Sometimes it feels like writing this book is more difficult than tracking Old Sassy over Cheat Mountain.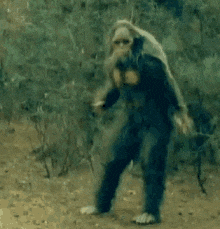 Other notes and news
The West Virginia Book Festival was a whole lot of fun, as always. Big thanks to my buddy Stephen Golden for lending me his couch and food. Thank you, all who made it out to support me, and hello to any new readers who might be visiting my blog for the first time. Thanks to you guys, I sold out of all the copies I brought of Little One, the first time I've ever done that. Next time I'll try to plan a little better.
On November 1st and 2nd (aka Halloween Weekend, despite it being November), I'll be signing books at the Haunted Majestic in Huntington, a floating haunted house on the river. I am psyched to go and meet more people and check out this awesome event.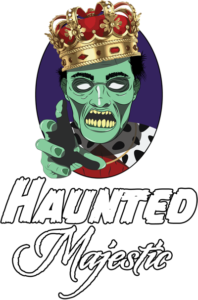 If you haven't picked up the latest Black Static (#71), I highly recommend grabbing a copy. I found Stephen Hargadon's "Dixon Parade" quite enjoyable. Shades of Thomas Ligotti and Ramsey Campbell. I have not finished the rest of the magazine, but I was very pleased to discover a new author and seek out more of his work.