Happy Halloween everybody! Here's a look at this year's jack-o-lantern at the Huguenin house. Emily took the first photo (the better one), mine is the blurry dark one.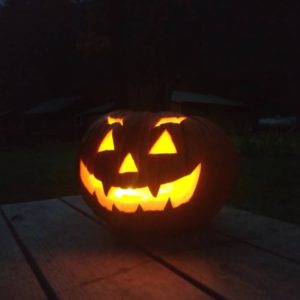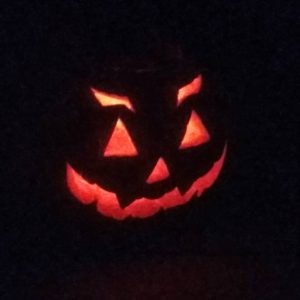 Don't forget I'm going to be in Huntington, WV tomorrow from 6pm to 10pm with a table at the Haunted Majestic, a super-rad haunted house floating on the Ohio River. Admission is $17 for a really awesome event.
Tonight, I won't be there, but if you want to go on actual Halloween night, graphic novel artist/writer Jason Pell will be there. He has some really cool stuff. Check out his work at Bug House Comics!
That's all. Enjoy the holiday. See you tomorrow night (or Saturday).