What's better than a book festival? A book festival you can attend in your underwear! No, it's not like that… I mean it will be online, all right? Stay home and come with me to this year's all-virtual Canal Town Book Festival on Saturday, May 22!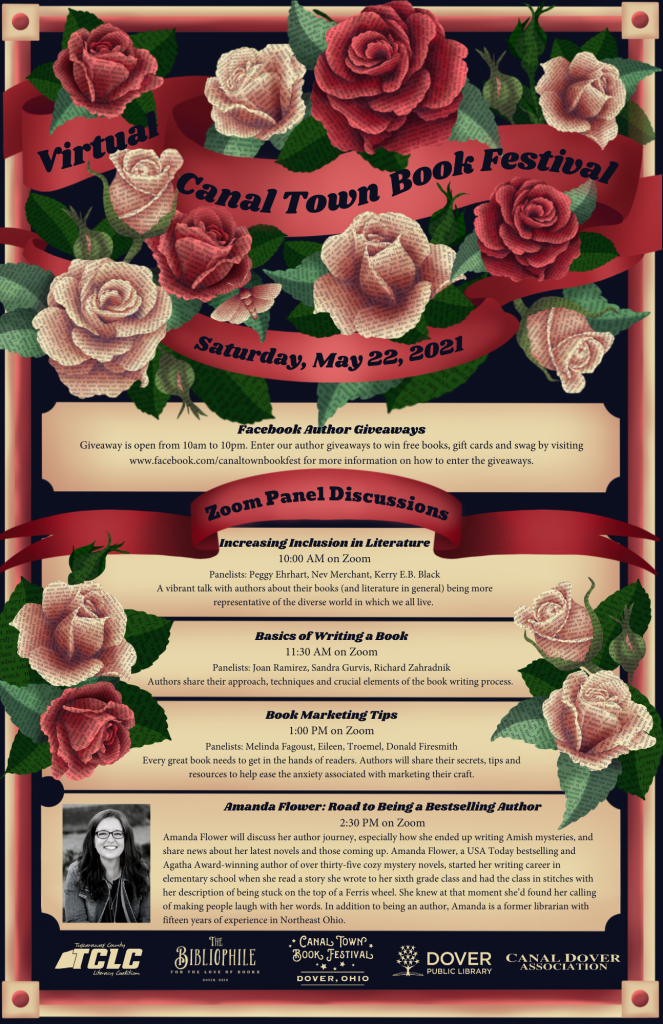 This event, less than a month away now, is hosted by the good folks at the Dover Public Library in Dover, Ohio. Throughout the day will be Zoom panels (generally geared toward writers) featuring different guest authors as well as tons of Giveaways. The special guest is USA TODAY bestselling and Agatha Award-winning cozy mystery author, Amanda Flower, who will be discussing her career at 2:30 PM Easten over Zoom. Click on the poster above or this link to view the details on the event page and register for panels. Be sure to like the Facebook page to stay updated with the latest announcements (especially when the event and Author Giveaways go live).
I will be doing one of these giveaways, though I haven't quite figured out how I'm going to go about it, or what exactly I'll be giving out. Rest assured that I'll be losing at least one of my books to some lucky person out there. It's gonna be crazy, my friends. If you like books, you have no better place to be on May 22 than at your computer in your PJs, coffee in hand, watching the virtual book festival madness unfold.