The second weekend of June, I attended the West Virginia Writers, Inc.'s summer conference at Cedar Lakes Conference Center in Ripley, WV. I reunited with old friends, made one or two new ones as well, and learned some new stuff along the way.
That Saturday evening of the contest is the Awards Banquet, where they announce and present the awards won by participants in their annual writing contest. I was honored and excited to find that my unpublished novel, The Cricket King, won second place in the Book Length Prose category. Accepting the award in person was a great way to cap off a fun and rewarding weekend. Big thanks to all those in the WVW who make the conference and the contest happen every year despite what seems like every hurdle imaginable.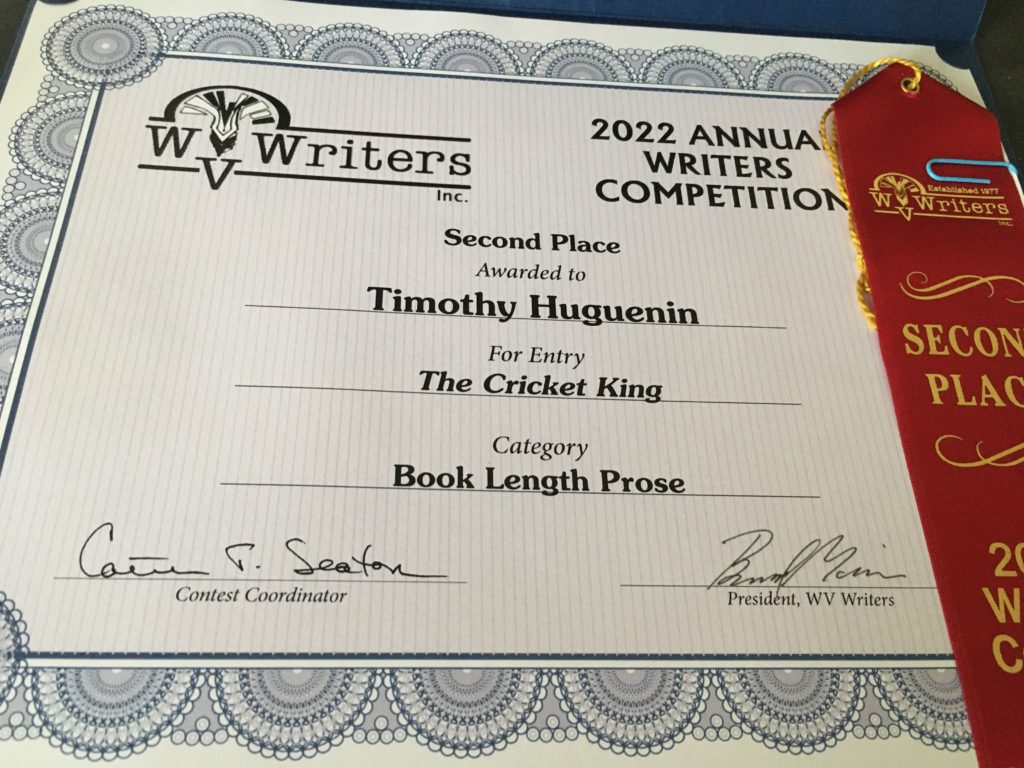 I am extremely proud of this novel, and I hope that you all will be able to read it as soon as possible.