If you went to this month's Writers Can Read open mic night in Huntington expecting to see me, I'm really sorry to have disappointed you. That morning, I got hit with a nasty stomach virus. I will work with Carter to get rescheduled for another month. I hope all the best to those who went and shared their words. I'm bummed I missed out on all that fun.
It took me a few days, but I finally got my strength back after that stomach bug (though now I'm battling a minor cough, but not sure if it's allergies or what—I tested negative for COVID this morning). So I'm definitely on board for the Canal Town Book Fest happening on the 27th and 28th in Dover, Ohio!
Click here to make sure you get all the details, but the short story is that there is an Opening Night Ceremony on Friday evening, 6:00pm, at the Dover Public Library, with a guitar performance by Bill Hall and an interview with featured author Julie Anne Lindsey. Then on Saturday, in connection with the Canal Days Festival, come meet authors and buy books at the author fair set up from 10:00am to 3:00pm at the corner of Wooster Ave and 3rd St.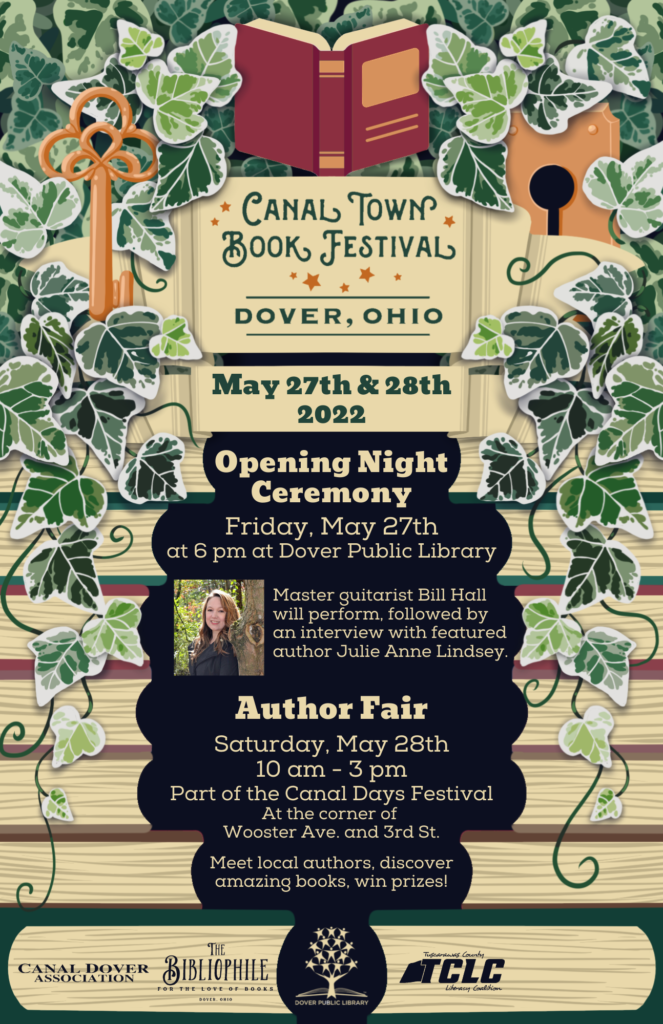 Keep tabs on their Facebook page for all the latest info and announcements. See you there!