New short story alert: "The Apocalypse of Moses" has been produced for audio by the good folks at Tales to Terrify.
This episode of Tales to Terrify includes two short stories, the first being "Red Lotus" by Leah Capgras (read by Brian Dobyns), followed by mine, "The Apocalypse of Moses" (read by Scott Fulps).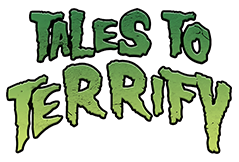 Welcome to Episode 462. This week we unearth some Icelandic history in the middle of Manitoba. For fiction, we have two tales for you. A man returns to life… and not for the first time. Then, a repentant boy's prayers call forth something he never could have expected.
the inspiration behind the story
Here's some bonus info for you. "The Apocalypse of Moses" was influenced and inspired in no small part by a song called "Black Horse Rider", written and performed by musician Jackson Harper (known at the time of the song's recording as A Horse & His Boy). After you're finished with the podcast episode, be sure to give Jackson's music a listen! Find his older music on Spotify under the artist name A Horse & His Boy, and his newest music, of course, under Jackson Harper.
If you want to buy his music, you can find it on Bandcamp and Amazon using the following links:
This Pilgrim Way by A Horse & His Boy on Amazon