I am very proud to tell you that I'll have a new short story published in the upcoming anthology, Dim Shores Presents Vol. 2, due out sometime in the latter half of this year from Dim Shores.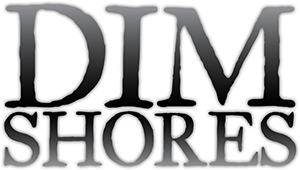 "AV_NEST.CASEFILE" introduces a new character to Augustus Valley, an investigator who works for a top secret branch of the West Virginia state government who is tasked with reporting on mysterious goings-on around the state. It will appear alongside fiction from writers including C.M. Muller, Jennifer Loring, Mari Ness and a bunch of other winners!

Here is the official announcement from the Dim Shores newsletter with a full TOC and some more info on the release:
Dim Shores Presents Vol. 2 will be released in late 2020. I am very pleased to announce the table of contents:

Joe Donley – "Gustav Floats"
Jennifer Loring – "The Soul of a New Machine"
Randee Dawn – "Rough Beast, Slouching"
Michael David Wilson – "Don't Punch Kyle"
Avery Malone – "The Solifuge's Grin"
dave ring – "Terms and Conditions Apply"
Erica Ruppert – "Homecoming"
Timothy G. Huguenin – "AV_NEST.CASEFILE"
Mike Adamson – " Zamalek, the Dream"
Jake Wyckoff – "Su Porcu"
Mari Ness – "Rockshell"
C.M. Muller – "In the Dust"

As with Vol. 1, the first 150 copies will be sold through the Dim Shores web store. These copies will be printed on heavier creme paper stock, be hand-numbered, and will include an art print. If/when those copies sell out, I'll make it available through The Book Depository, Powells, Amazon, etc. without the extras. There will eventually be an e-book as well.
Dim Shores, headed up by Sam Cowan, is a fantastic small press that has released some really great limited edition chapbooks and anthologies featuring some of today's best horror/weird writers. I have purchased several of their books.
They have a minimalistic website at www.dimshores.com, but you might as well head straight to their online store and check out their current available books. You'll do best to catch most of their news by signing up for their email newsletter. Connect with them on Facebook, Twitter, and Instagram.
I can't wait to share this story with you.