Today, I have a fun surprise to share with you… A Halloween book giveaway!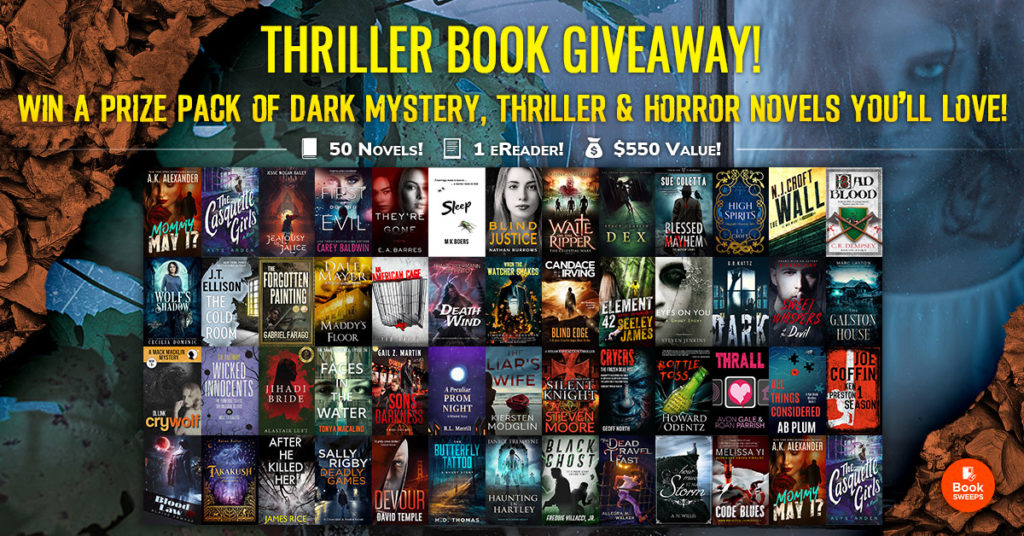 I've teamed up with 50 fantastic authors to give away a huge collection of Dark Mysteries, Thrillers, and Horror novels to 2 lucky winners!
Oh, and did I mention the Grand Prize winner gets a BRAND NEW eReader? 😁
You can win my novel When the Watcher Shakes, plus books from authors like A.K. Alexander and J.T. Ellison.
Enter the giveaway by clicking here 👉 bit.ly/HalloweenHorror-Oct2020
The winner could be you! But it definitely won't be if you don't click that link. So sign up!